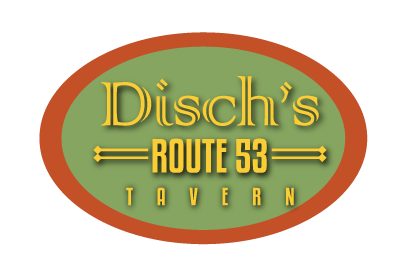 I hope this finds all of you healthy, safe, and following the directions of state and local agencies.  The American people are strong and resilient, and no matter what the challenge they have always survived. This situation will be no different. There are 2 unknowns: how long before we get control of this virus and eliminate it, and what will be the economic impact this virus has caused. I wish all of you only the best as we face these challenges together.            
We have made a decision to close Disch's Tavern immediately. Our great staff has done a great job providing take out service. They have even done a better job with proper distancing, and constant cleaning and sanitizing. Under the current circumstances, I do not believe this is enough. We need to do everything in our power to keep people safe. That is the reason we are closing Disch's Tavern. We appreciate your business and support over the last few weeks and the last 5 years. I want to assure you we will open when we feel we can offer our guests a totally safe environment.             
Right now we do not know what the future holds. I want to assure all of you, that I am doing everything in my power to survive this devastating virus and its economic impact. I cannot tell you how grateful the Disch family is to all of you, our loyal and faithful guests. The impact, all of you have made on the Disch family, and our extended family, the great people who I am proud to work with at Disch's Tavern, is immeasurable and the gratitude cannot be put into words. I wish all of you only the best, so please remain healthy and safe.
—  Paul Disch.